What's unique about you?
Our Food Industry solution includes the following features:
You need tracking of lot numbers with batch expiry dates
You need to sell the same product in different pack sizes (units of measure)
You need to sell some products by weight and volume (kilo, gram, litre etc)
You need to scan weight barcodes to calculate quantity from the sale price
You need a pantry list to suggest products to order for each customer
You need special prices, quantity price breaks and pack size pricing
You need multiple warehouse stock locations
Do you need the bells and whistles?
Our advanced Food Industry solutions include the following features:
Do you need multiple bin locations for each product in the one warehouse
Do you need individual customer price lists including their special prices
Do you need your sales order program to store each customers pantry list
Do you need integration with weight scales to update both with pricing
Do you need web orders with customers able to access their own prices
Do you need an integrated Point of Sale solution for multiple retail outlets
Do you manufacture and need to track raw materials and finished goods
Core Food Industry Features Optional Food Industry Features
Click on each image below to read more

Watch our Food Industry Features video here

Click on the image below to find out more about ABM and Food Manufacturing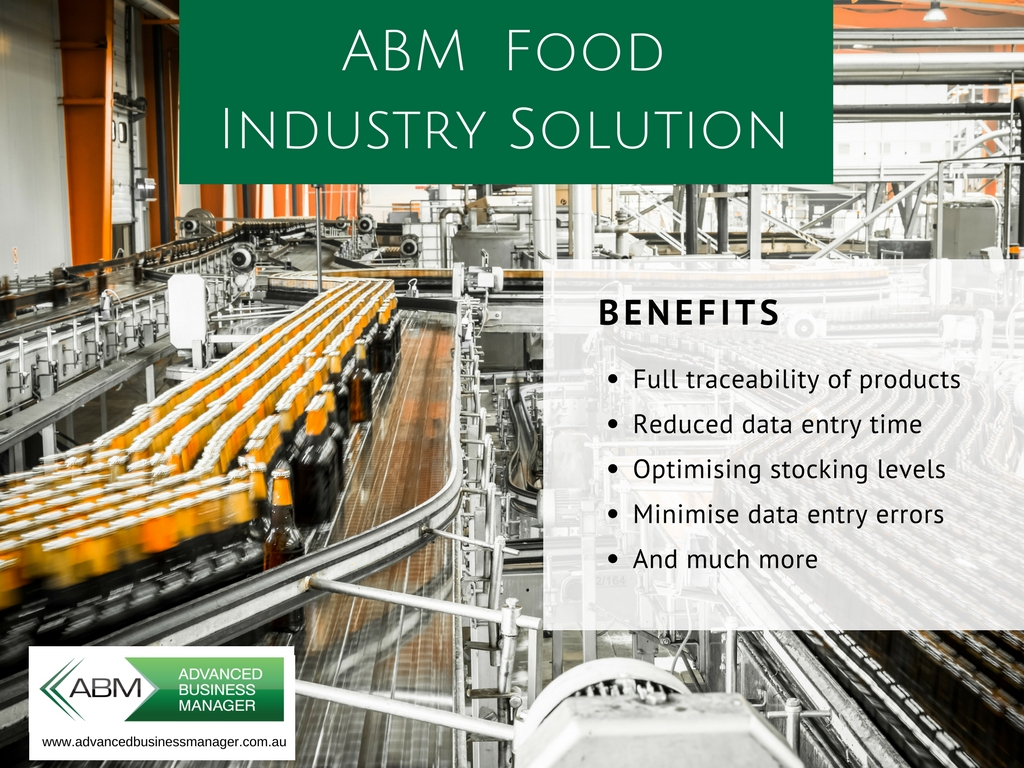 Click on each image below to read more on our Food Industry Case Studies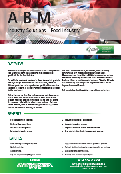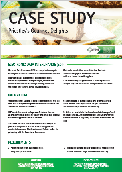 Why Choose Ajendico?

Ensure your setup is customized to suit your business
Our "Get Started" process ensures quality project management is delivered
Your fixed price project ensures certainty with no budget blowouts
Choose from a wide range of contracts for ongoing training and support

Our 7 step "Get Started" process

Ajendico Get Started Team will guide you through the process from installation on your server or in the Cloud right through to "Go Live' and your fully audited conversion. Ongoing support and regular daily contact will be provided for the first month.
On completion, one month after "Go Live", choose your preferred contract. Ajendico Support Team will provide ongoing support to your company and can assist with your ongoing project management and ad hoc support requirements.