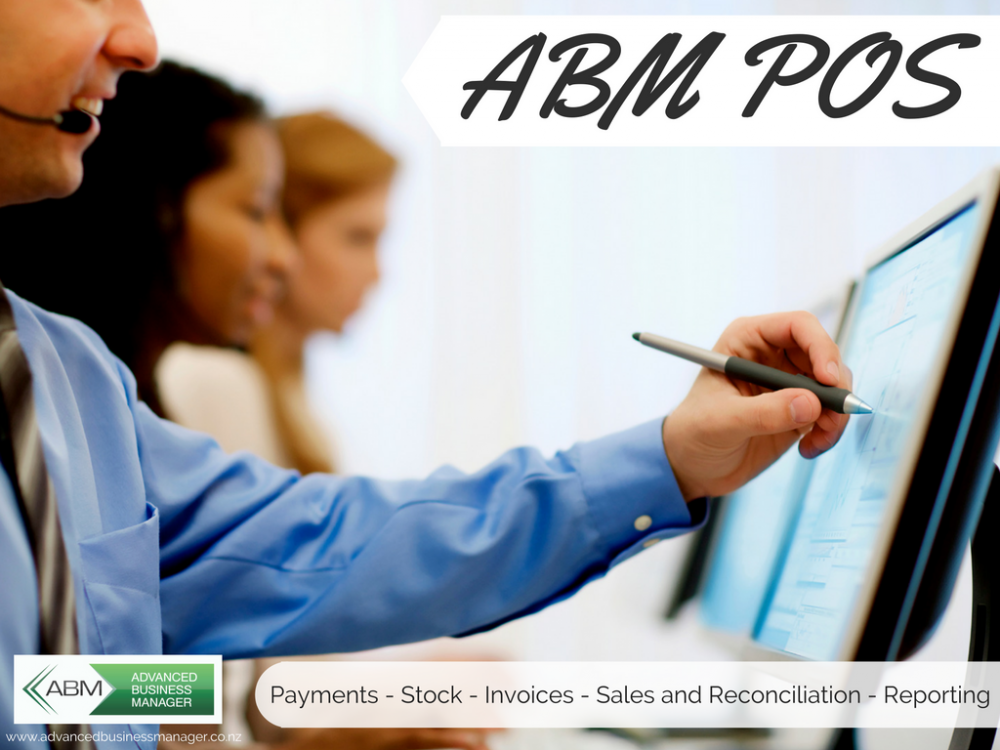 There are two available options, Quick POS and ABM POS
Quick POS (Point of Sale) is a simple, yet intuitive, sales entry system. Linked directly to the general ledger, the system allows entries with full accounting integration and transaction posting. Quick POS connects to strip printers, cash drawers, pole displays and has full access to stock and customer information within the accounting system.
Payments
Customers enjoy flexible payment options from cash, card, cheque or account. Customer can pay off existing accounts through the POS system or be updated on outstanding balances.
Stock
Linked directly to ABM's stock control, Quick POS has full access to stock availability, lead times, reservations, barcodes and other stock control options. Sales ordered without availability is directly sent to ABM's sale order management, where it is then tracked from supplier to customer.
Invoices
Setup and print invoices or quotes through the Quick POS system with speed and ease.
Sales and reconciliation
End of day reconciliation made easier with spreadsheet reporting as well as a list of the day's transaction for sales queries.
Reporting
With full integration, reporting is available by a day's or year's sales and all periods in between through ABM's extensive reporting capabilities.
Quick POS also supports… Sale of products where barcodes include weights (delicatessen items), reprint receipts, discounts, place sale on hold, serial and lot numbers, Wine Equalisation Tax (WET) for Australia, integrated EFTPOS.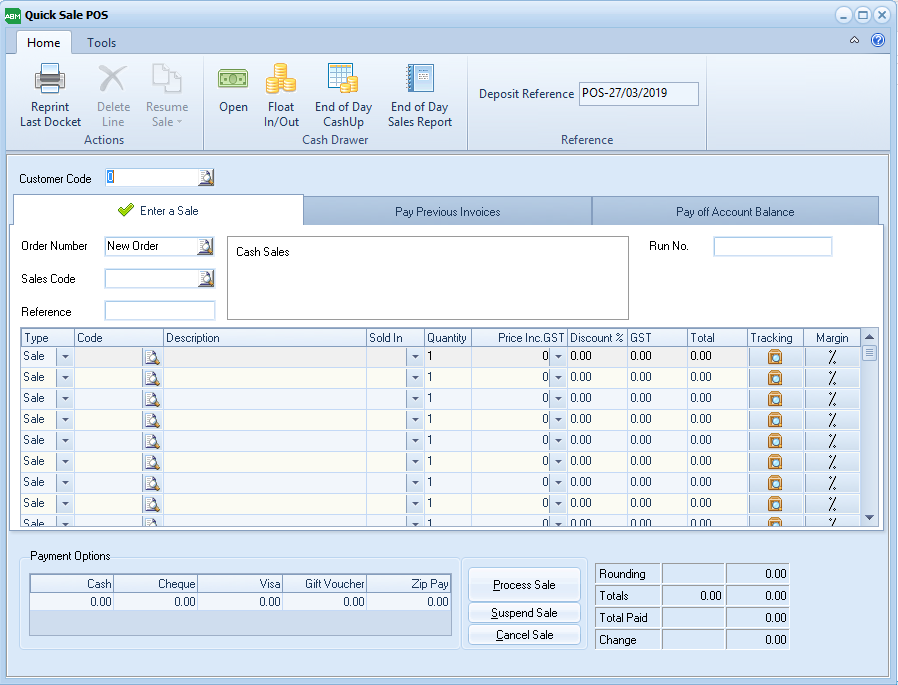 ABM POS (Point of Sale) is a fully featured online or offline point of sale system. It supports the following additional features:
configurable buttons for special or favourite functions
integrated EFTPOS
online / offline capabilities
margin warnings
multi store gift vouchers
multi store credit notes
multi store lay bys
multi store customer deposits
sales quotes
back to back ordering to purchase requisitions or orders
sales deliveries and returns suitable for sample or loan items
add new customers
scroll through up to 300 items
ideal for structured stock products (sizes and colours)
ability to view customer and product notes
support Topaz signature pads
cash up at any time and track cash up history