SERVICE MANAGEMENT SOFTWARE IS FULLY INTEGRATED IN THE ADVANCED BUSINESS MANAGER ERP SYSTEM. CREATE SERVICE CALLS FOR YOUR CUSTOMERS, ASSIGN THEM TO MOBILE FIELD TECHNICIANS, ALLOCATE LABOUR AND PARTS, TRACK THE ASSETS BEING SERVICED AND INVOICE THE CUSTOMER, ALL IN ONE SYSTEM WITH NO DUPLICATION OF PROCESSES.
Service Management Software is designed specifically for the Service Industry, offering a wide variety of features that are invaluable for saving time and money in the running of your business. The benefits are endless in terms of administration, management, productivity, convenience, cost and professionalism. ABM Service Management software has been designed from the beginning to be flexible to be able to fit into your business allowing you to be able to introduce this advanced system with the minimum fuss to your existing procedures.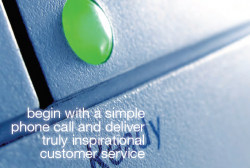 Click on the image above for a brochure on the features of ABM Service Management Software
Service Management Software benefits
Efficiency
ABM Service deals with the paperwork involved in the running of a service business. For each installation an extension record is kept of all details including name, address, fax, mobile and land line numbers, along with area, email addresses, equipment types, customer type, installation staff, warranty dates, etc. Full tracking is kept of all service calls – past calls and those outstanding. Automatic invoices can be created for recurring billing. The system incorporates a link to Crystal Reports, a powerful report generator for designing your own reports as well as standard reports for the business i.e. history reports, engineer response times, new/lost revenue etc.
Mobile Apps
Download our mobile Service Management software apps from our Apps page or select your preferred option here
Administration
The system can increase productivity and lower costs because the decrease in time spent managing your business will optimize your staff's resources. It will be possible to delegate work to your engineers more effectively because of the Manage Call program and
history information and analysis.
Ease of Use
Being a structured Microsoft Windows program it is extremely easy to use with instant secure access to all information providing immediate results and thus projecting a more professional and efficient image to your customers.
On the outset of the call, the ABM Service Module allows recorded information to be categorized for quick reference and fast dispatch. This call management facility ensures calls are quickly routed to their desired destination.
Full History
Including service date and time, hours spent both working and travel time, engineers, type of call, whether covered under warranty, maintenance or chargeable.
Stock Control System and Tag Links
The Service Module integrates with ABM back office stock systems as well as keeping track of relevant items for each installation such as serial number, supplier, and warranty details.
Scheduler
Organizing call out dates and times is made simple with the Service Module in an intuitive and familiar schedule and calendar system.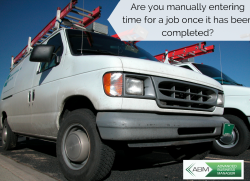 Click on the image above to see our detailed Service Management Software brochure
Layouts and Installation Floor Plans
ABM Service Module has the ability to attach floor plans and pictures for each individual installation if necessary.
Additional Correspondence Details
The system can keep track of all client correspondence, details such as quotations, letters, drawings, memos, etc. You can attach emails u0026amp; scanned images, MS Excel and Word documents etc. to an account if need be.
Invoicing
For non-recurring billing i.e. for initial installation charges and other service calls not covered under warranty it is possible to create invoices and to record them in the customer's history record.
Recurring Invoicing
It is possible to generate automatic invoices for maintenance, rental, monitoring and any other billing description you wish to define. Invoices are generated according to the billing terms for the installation (i.e. annually, quarterly, bi-monthly, monthly etc.) from the date set and can be invoiced in advance or in arrears. Service calls can be logged automatically for each different service provided.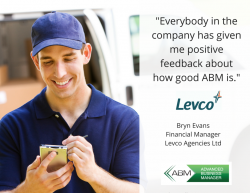 Click on the image above to see our Case Study on ABM Service Management software
Reporting
ABM Service Module produces reports on many aspects of the system such as:
Troublesome Installations
Allowing you to monitor accounts with the most frequent service calls.
Engineer Time and Cost Analysis
Providing a detailed breakdown by engineer of time spent on calls and costs incurred.
Advanced Billing Revenue Analysis
The ABM Service Module has the capacity to calculate income that is due from recurring invoice payments for the current period or for any period in the future. It is also possible to see the income that
has been lost due to cancelled billing contracts.
Information Status Report
Provides a quick synopsis of the all live contracts with their cost and revenue generated as well as the lost contracts.
Service Call Costs
The Service Module gives a breakdown of services supplied to each installation and it also gives costs incurred for each contract.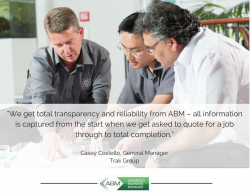 Click on the image above to see our Case Study on ABM Service Management software
Web Portal
The ABM Service Web Portal is an internet based website that allows external users such as your customers, or agents for example, to log calls into your ABM Service Module.
Mobile Apps
Download our mobile Service Management software apps from our Apps page or select your preferred option here