Weighing Your Options
CAN YOU SELL YOUR PRODUCTS BY WEIGHT?
Is this a problem for your business?
Foodies typically purchase from suppliers in bulk then sell in smaller units to customers. Deli products such as meats and cheese as well as fruit and vegetables can be difficult to track accurately in some systems.
Do you have a list of features you need in a new system?
Here it is! Our standard feature list
Sell by weight scale and normal product barcodes
Record best before and use by dates
Buy and sell by weight or volume (kilo, litre etc)
Multiple pack sizes (250gm, 500gram, 1 kilo)
Special prices and discounts
Multiple stock locations (multi store)
Suggest Order list
Barcode label printing
Barcoded delivery dockets and invoices
Automatic stock reorder wizards
Batch tracking (which customer bought which batch number)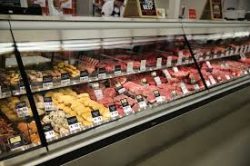 But wait, there is more. Our optional feature list
Pantry list for each customer
Individual Customer Price Lists
Loyalty Points programs
Scales integration
Webshop integration
Online and Offline POS integration
Warehousing
Custom sales order entry programs
Recurring order programs
Nutrition Information
Temperature tracking
Order and truck picking and loading lists
DO YOU NEED MORE?
All our systems are real time, updated as each transaction is entered.
Do you need a better system for serving your customers? We are happy to help.
CONTACT US TODAY TO GET STARTED WITH ADVANCED BUSINESS MANAGER