Our team has a significant role in Ajendico. Our team members have various  roles to help your need and support you business to growth
Di began working with Business Manager Software (DOS program known as BM) in the 1990's and has been selling and supporting both BM and ABM since then.
With more than 20 years' experience in this industry, Di is passionate about Business Analysis and can assist small business owners with designing solutions to solve the potential problems associated with running a successful, systemized business.
When you are considering how to manage and improve the next project in your business, Di can work with you to find a solution and arrange a demonstration of the software either Onsite or via Remote Connection.
As a director of Ajendico Pty Ltd since inception in 1st July 2009, Di also works on growing her own small business using those same systems and custom
Sue has supported ABM (Advanced Business Manager software) since January 2004 and has been a director of Ajendico Pty Ltd since the company was created on 1st July 2009.
Sue's primary support focus is Onsite and Sue Remote Connection Training for all new
ABM sites Australia wide. She is Australia's most experienced ABM training consultant, having trained more staff at more companies than any other ABM consultant. She created our current training notes and video training library and arranged for Jenni, a VETAB Accredited trainer, to tape each training session.
Sue's role also includes product upgrades and completing regular database maintenance. This ensures that upgrades are installed and configured correctly on computer hardware with sufficient capacity to run the programs effectively to benefit your business.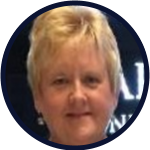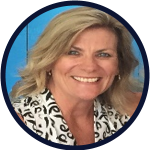 Get Started Administrator
Kristine recently sold her medium sized manufacturing business after 35 successful years of trading. The business was owned and op erated with her husband and another business partner. From 1990 to 2005, her business used the DOS based Business Manager Software (BM) and upgraded to Advanced Business Manager (ABM) in 2005.
Kristine's role as Administration Manager included general accounting & investments, payroll and HR functions. Always looking for productivity improvements to grow the business and reduce costs, Kristine implemented a number of customised programs written by Ajendico Pty Ltd to interface with ABM. Her focus was to constantly improve the outcome for their customers and suppliers and always deliver positive outcomes.
And one business was never enough. Kristine continues to use the ABM software platform and all the customisation that is available for her other projects as well.
Her positive attitude and calm measured approach to support and training issues raised by our customers make her a valuable member of the Ajendico Support Team.
Sales & Marketing Manager
Martin is our latest addition to the staff at Ajendico and looks after our Sales and Marketing initiatives.
Martin brings a wealth of sales experience with companies in similar industries to our existing customers and has run several small businesses of his own over the years.
Martin's main focus is ensuring systems, processes and quality software are used correctly to grow your small business. He can assist with inquiries on our large range of products and solutions. He always ensures that the issues you currently face are successfully resolved on time and on budget, with any solution Ajendico provides.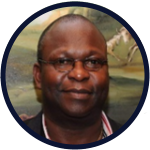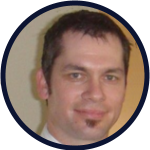 Service Delivery Manager​
Scott also began working with Ajendico Pty Ltd in 2016 when the company purchased another small business. He is the Ajendico Support Team Manager. He brings Hospitality, Service and Retail small business experience to our support team.
Scott can assist with setup and implementation advice for Point of Sale and Service based businesses and he also enjoys working with Crystal Reports and SQL Scripting. Scott has many years of experience working with software and likes to focus on improving efficiency and profitability for his clients.
His Stock Management and Import Costing skills have added another dimension to our software support team.
Darren began working with Ajendico Pty Ltd in 2016 when the company purchased another small business. He has worked in many software support related roles, both with ABM and other business software packages and brings a wealth of experience from within the industry.
His skills include programming, Crystal Report writing and SQL Scripting. Darren is also a qualified Alchemex Report Writer and can assist with design and construction of Alchemex reports with ABM.
Darren enjoys working with clients to resolve their business problems with software solutions by designing a customization, creating it and installing the finished product to deliver the whole project on time and within budget.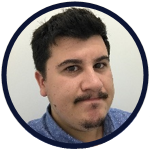 Dan began working Ajendico 2016; from a background of software, game design and development as well as documentation and client relations, Dan is a keen problem solver often locating the source of a problem quickly and able to formulate a solution based on client requirements. 
Dan strives to ensure that all customers he deals with are kept informed of support progress and that every aspect of a support request is fulfilled and dealt with to the expectation of the client.
Eddy started at Ajendico Pty Ltd in 2012. Eddy writes Custom Programs, Crystal Reports and all SQL Scripting related issues.
Eddy's programs cover a very wide range of modules and add-on's including EDI type import and export of data and transactions, as well as programs written to provide additional control of program features to our customers.
Over the years, we have watched many of these programs transform small businesses into market leaders in their fields.
Eddy has also been a major contributor in creating our quality control systems to ensure that detailed documentation is available for all custom programs and that system testing is accurate and reliable.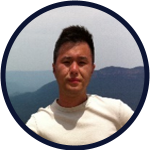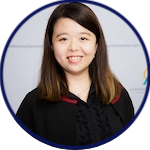 Vicky also began part time in 2015. She is now full time at Ajendico after completing her accounting studies at the end of 2016. Vicky is a quick learner and has taken over the general accounting and administration functions at Ajendico Pty Ltd.
Her attention to detail and accuracy is very high and she has been able to put these skills to good use as a quality system tester.
Vicky can assist with any queries relating to Gold Club payments, Ezidebit, Pre Paid Contracts and quotations for new modules and connections.