Sydney | Melbourne | Brisbane | Adelaide
Business Solution Specialists
We identify the most suitable software solutions to grow your business.
We help your business grow to become market leaders in your industry by streamlining business processes, using our custom solution designed just for you.
Control all of your business processes in one system.
Realtime Access Your System and Information from anywhere.
Grows with you, from a single operation to more than 200+ users.
Monthly subscriptions for more affordability.
A Complete All In One System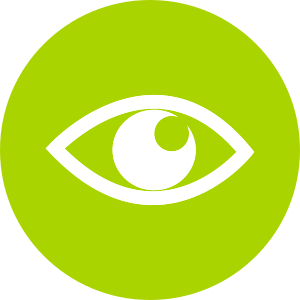 Total Visibility of your business and process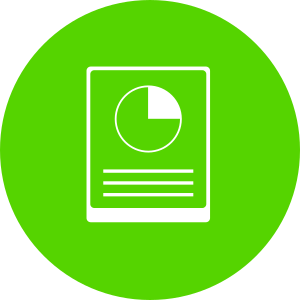 Improved Reporting and Planning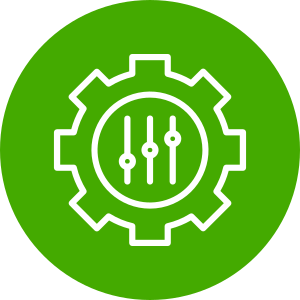 Complete Customisation to suit your process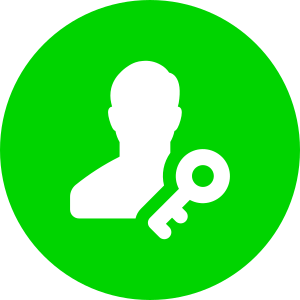 User access settings ensures users only have access to what they need
100% Customisable Business Process Management System Designed to Grow with your Business from a single user to 200+ Users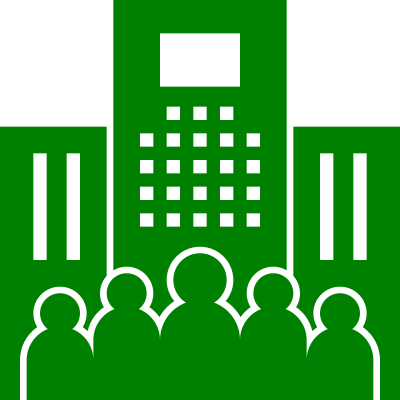 Enterprise Edition
How we add value to your business
We'll just go through these 6 easy steps
Desire to Grow Your Business
Your Business  should always have the need and ability  to grow, but then  you realise that  the software you are currently using is stopping you from achieving this goal.
No two business are the same, so we work with you to understand your proceses, desired outcomes and expectations from your software investment.
Discuss Your Software Program Requirements
Our consultants will systematically guide you through the selection of appropriate business software solutions, based on our analysis of your business operational processes.
Demonstration of Required Software Program
Whether its online or onsite, we can demonstrate your desired software for you.  Along with any other modules our experienced consultants can advise ,that will make your day to day procedures flow easier.  
Identify Any Potential Roadblocks
Roadblocks are issues that tend to either to mismanagement of a team, resources or scope. The good news is that they tend to be easily solvable with the right tools and
planning
Project Implementation Leaders
Implementing ERP software solution is not a solo venture, it is a team effort. Either within sporting activities or business, a great leader elevates the entire team in achieving their goal.
Business Process Without Ajendico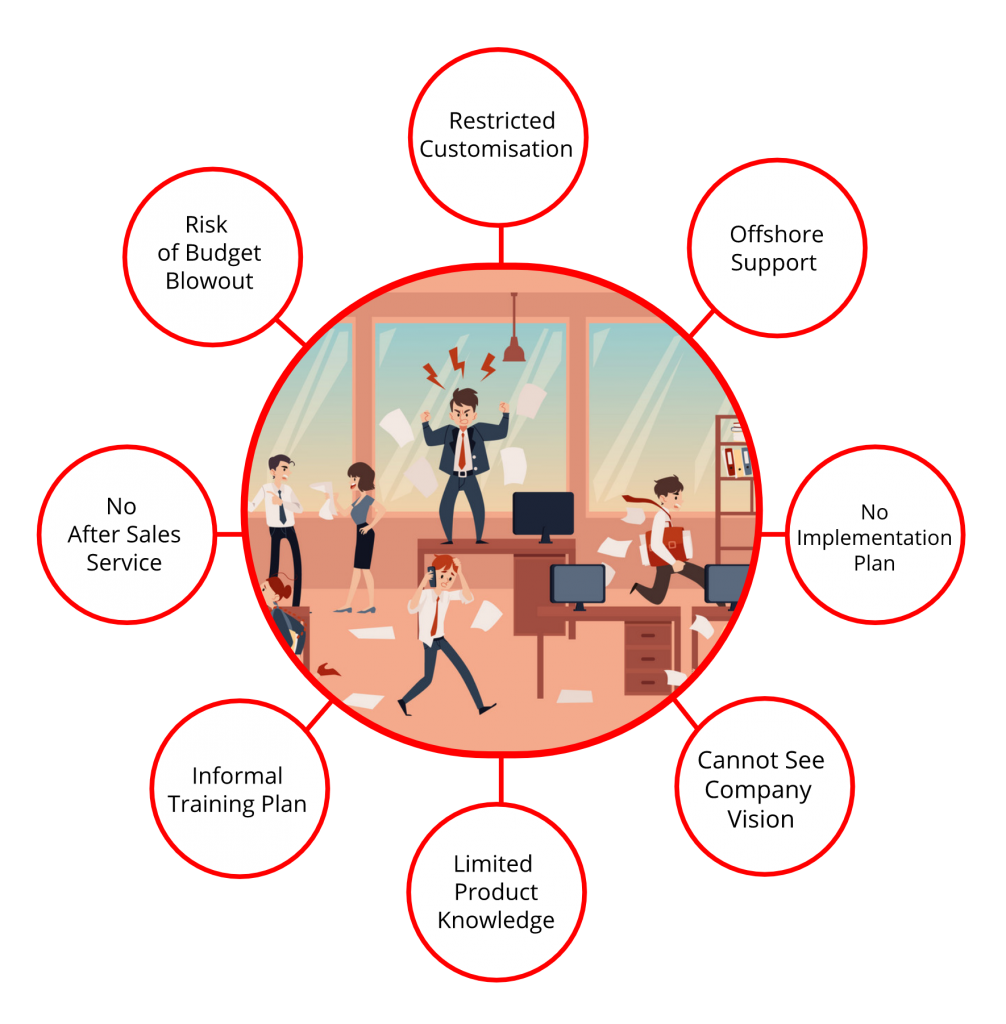 Business Process With Ajendico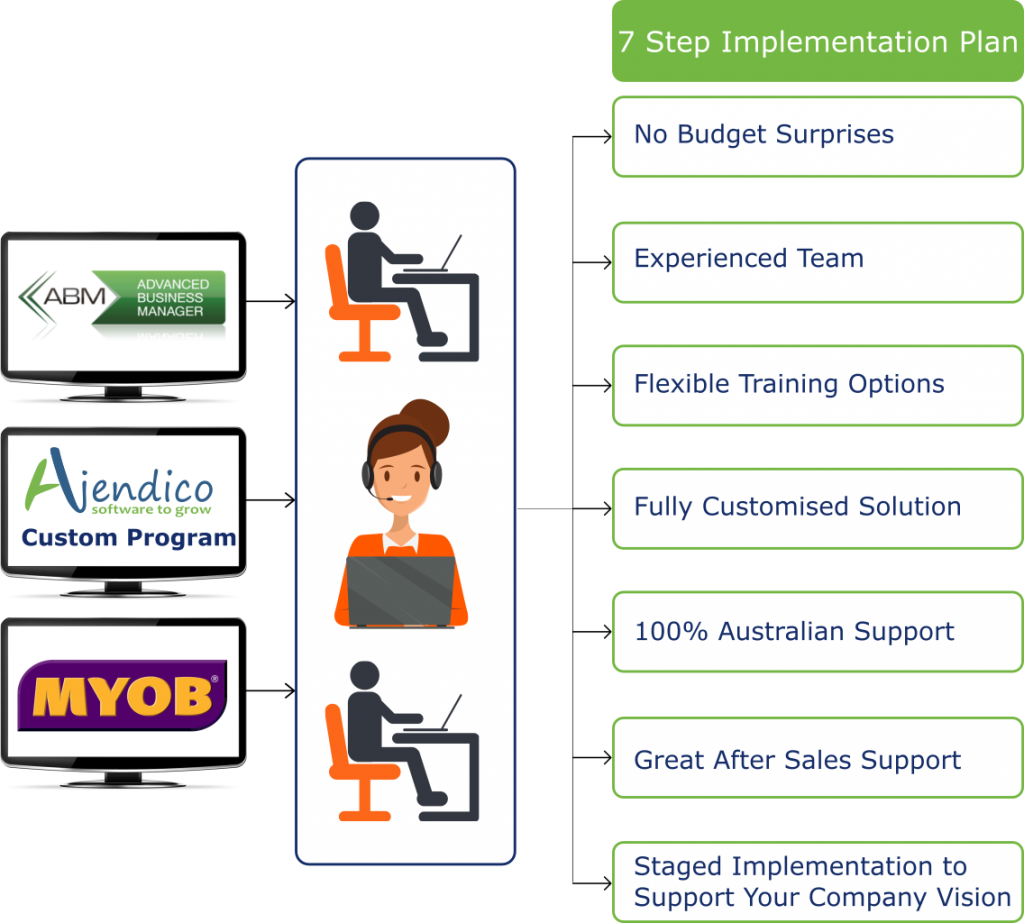 Subscribe to our newsletter
Growth & marketing strategies delivered straight into your inbox.
We serve  multiple industries with our solutions which can be tailor-made for your unique business process. Click each industry to learn more
Would you like to be rewarded for referring a client to Ajendico Pty Ltd?
For a full list of our Products and Services, CLICK HERE
For information on our referral program, CLICK HERE
Ajendico took the time to get to know our business and the best way to support us in adopting a new ERP system. Implementation was done prior to launch ensuring a seamless transition
Senior Manager at Dexion, Liverpool
Ajendico customised and automated our workflow to suit our business needs. This was done by defining areas of low efficiency where manual processes are inhibiting growth and wasting time
General Manager & Co-Owner
Sydney-based Food Wholesale Distributor
Ajendico took the time to understand our challenges and they really know their ERP Software. We were able to work with Ajendico to achieve a fully integrated and customised solution
Owener & manager at Totally Workwear, Port Stephens
Let us help you grow your business