Assist in Efficiency and Productivity
Designed by Concept Engineering, Advanced Manufacturing System is a comprehensive yet simple to use application for all manufacturing suitable for all industries. AMS provides businesses with improvements in quality, efficiency, productivity and management reporting.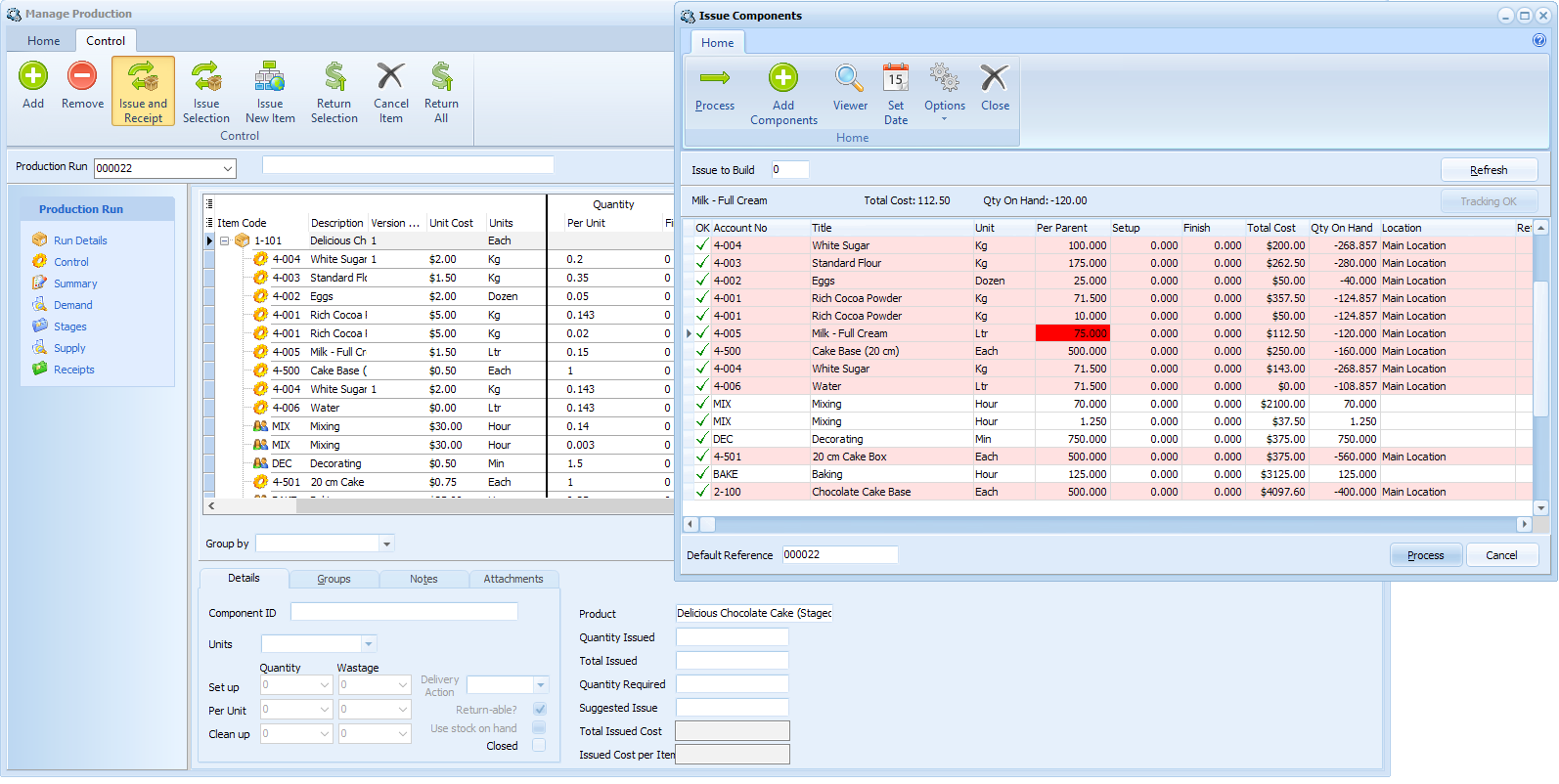 ABM Product & Modules Include
Bill of Materials (BOM) – You can create BOM's and have multiple versions of each BOM with user-definable names and unique pictures for each one. You can also set minimum and maximum production limits and different costing methods for each BOM. Keep track of serial numbers, batch tracking, wastage and machine time. Compare actual versus schedule to find areas where profitability can be improved.
Extended Production Module – This module allows unlimited components and sub-assemblies per BOM. Components include ABM products, inventory items, overheads, labour, resources, alternate, milestones, outwork and "Phantom" assemblies. Each component can have its own notes. Work in progress costing is available at all levels of the build.
Demand Analysis Module – Customer demand can be calculated from open sales orders, production runs, stock shortages and minimum stock levels or any of these in combination. The demand analysis module looks at sales quotes, orders, deliveries, invoices, job quotes and other production runs to produce suggested order quantities for ABM products in the selected work orders.
Supply Analysis Module – Streamline the management of your supplies using the Supply Analysis module. Using ABM products stock level, open purchase orders, lead times and components required, the supply module simplifies the work flow of purchasing goods in a timely manner. Once analysis has been completed, purchase orders can be automatically raised in your linked accounting system.
Job and Bulk Entry Module – Job Entry allows for quick data entry of production runs against existing BOM's or sub-assemblies. It also provides a facility to import transactions from external data files.
Production Quotation Module – This module allows users to customise BOM's to suit a particular request from a customer and provide a quotation based on the anticipated costs of the customised BOM. The BOM can be modified at any sub-assembly level and assists in calculating the selling price based on full costing and margin information. Accepted quotes can be converted to planned production runs, and sales orders raised in the accounting system automatically for the finished ABM products.