Mobile Warehouse Management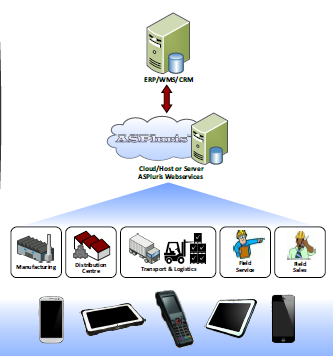 The ASPluris mobile supply chain management system integrates directly to the ABM core accounting system, ensuring real-time visibility across the entire system.

ASPluris services several markets from warehousing, logistics and supply chain through to manufacturing, engineering, 3PL, construction and contracting through several flexible modules that range from dispatch, receiving and transfer of stock to stocktake and stock adjustment.

If your business needs a system for your warehouse, shop floor or even out on the field, ASPluris is always connected to ABM through a web services application.
ASPluris™ is an innovative real-time mobility suite of modular solutions which provides a reliable and cost-effective bridge to your existing finance/accounting or ERP/WMS software that is easy to deploy and maintain, delivering mobility to your organisation. ASPluris™ provides the most advanced distribution and logistics, inventory and stocktake, field service, job costing, customer relationship management and manufacturing functionalities in the palm of your hand.
ASPluris™ provides users with the freedom to move around, be it in the warehouse, shop floor or out in the field (Wi-Fi, GPRS or 3G+), always connected to the enterprise system through a web services application running on a handheld data capture terminal or tablet which can read barcodes and RFID tags.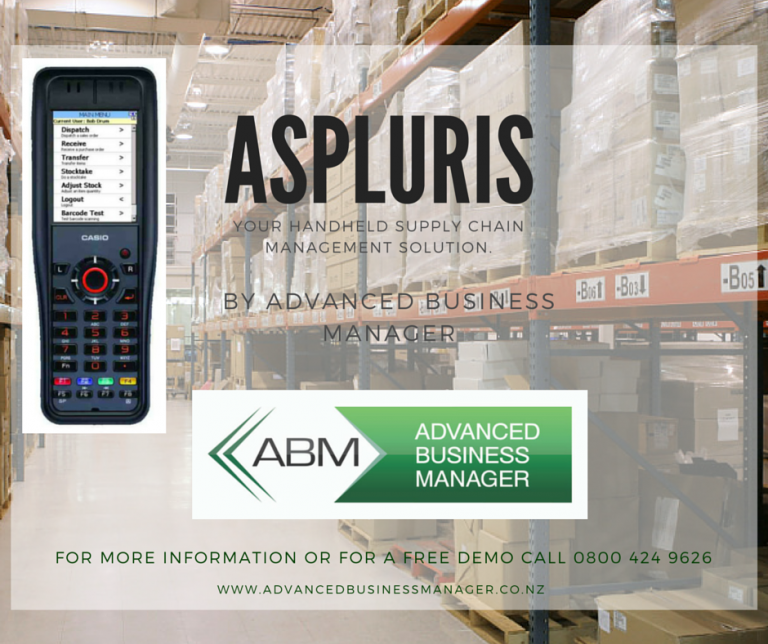 Mobilising your people with ASPluris empowers them to work more productively and efficiently, thereby improving customer satisfaction, giving you an edge over your competitors.
Accurate real time inventory visibility and processing
Ability to monitor staff KPI's such as time taken to pick
Elimination of picking errors
Reduced time for order picking
Scalable and modular
Fast return on investment