ABM Opmetrix is a mobile sales force application, designed to focus sales teams on automating day-to-day operations in the field.
With Opmetrix your sales team can record customer activity remotely including managing customer contacts and call notes on a range of devices. They can enter orders, invoices and credits for ABM products then synchronize this data for automatic import into ABM. The Opmetrix mobile apps are available through Apple, Android and Windows app stores.
At the head office, there is full access to the Opmetrix CMS (Customer Management System), which includes field administration tools and over 100 reports, to analyse sales and productivity of your team.
Eliminate manual re-keying of orders and invoices in the office
Your sales team have access to current pricing and stock information
Better productivity and more time for sales calls
Customer satisfaction improves with better communication and call notes
Benefit from a wealth of reports on sales performance and activities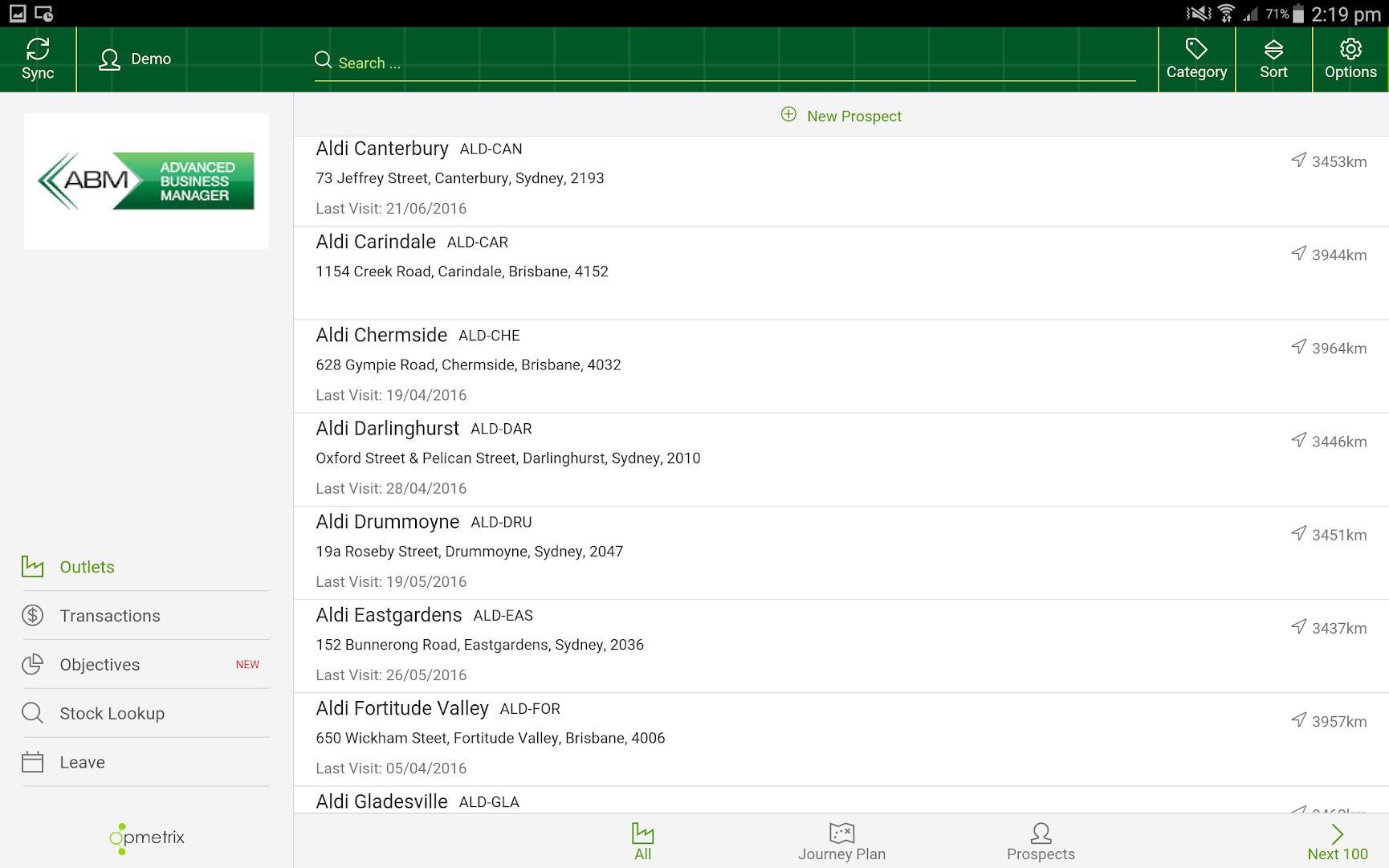 Application seamlessly integrates with ABM's core accounting system
Create calls, receipt orders, deliveries and invoices on any specified device.
View/Sell using ABM Image Catalogue
Supports ABM Special pricing rules
 Automatic import/export to your ABM System